Humanity has become a part of an expanded urban species. The average number of people living in towns and cities has grown five-fold since 1950. Cities consume over two-thirds of the global energy and account for 70% of global greenhouse gas emissions. How we develop our cities for the future is critical as it is essential for our people, our economies and our planet. For most people, the need for a sustainable city stems from the desire to reside in a more beautiful, liveable city for themselves and their children; or from the worry that the next natural disaster will wipe current infrastructure and systems. 
A sustainable city focuses on optimal management of energy, water and land resources. To the extent possible, the building materials used for essential infrastructure like roads and bridges, should be sustainable, durable and  environment friendly. A sustainable city reuses and redesigns existing infrastructures; thus making such infrastructures economically, socially, environmentally and institutionally sustainable. 
To bring into focus the need for sustainable cities, United Nations Sustainable Development Goal (SDG) 11  aims at creating cities for human settlement that are safer, more inclusive, resilient and sustainable.
Per capita urban green space:

9.5
sq.m. / inhabitant
based on WHO Standards
9.7
sq.m. / inhabitant
for municipal area of Hisar based on Landsat data.
23.3
sq.m / inhabitant
for township residents near O.P. Jindal Memorial Park.
Today, more than 4.2 billion people live in cities and it is estimated that by 2030, 6 out 10 people will be city dwellers. The world's cities occupy just 3% of the planet's land but account for 60-80% of all energy consumption and 75% of the planet's carbon emissions. Our rapidly growing urban world is experiencing congestion, a lack of basic services, a shortage of adequate housing, and declining infrastructure. More than 30% of the world's urban population lives in slums, and in Sub-Saharan Africa, over half of all city residents are slum dwellers. These challenges can be overcome by improving the overall resource use and focusing on reducing pollution and poverty and by providing access to basic services, energy, housing, transportation and more. Cities can either dissipate energy or optimise efficiency by reducing energy consumption and adopting green energy systems.
India is urbanising rapidly. Between 2001 and 2011, the country's urban population increased by 91 million. India is projected to add 416 million urban dwellers between 2018 and 2050. By 2030, India is expected to be home to seven mega-cities with populations above 10 million. 68% of the country's total population lives in rural areas, while 17% of the country's urban population lives in slums. The Government of India's Smart Cities Mission, the Jawaharlal Nehru National Urban Renewal Mission, and the Atal Mission for Rejuvenation and Urban Transformation (AMRUT) are working to address the challenge of improving urban infrastructure. The Prime Minister's Pradhan Mantri Awas Yojana aims to achieve housing for all by 2022.
During this period of rapid urbanization, not only in Hisar but around the world, SDG 11, that focuses on 'Sustainable Cities and Communities' has come into sharper focus. The targets and indicators corresponding to SDG 11 range from those that will improve the quality of life for the individual citizen to those that will make community living sustainable.
More information about SDG target 11.7 and indicator 11.7.1:
TARGET

11.7
By 2030, provide universal access to safe, inclusive and accessible, green and public spaces, in particular for women and children, older persons and persons with disabilities. 
INDICATOR

11.7.1
The indicator 11.7.1 talks about the average share of the built-up area of cities that is open space for public use for all, disaggregated by sex, age and persons with disabilities. As a custodian agency, UN-Habitat has worked on these concepts along with several other partners. It gives importance to public spaces and aims to monitor successfully the amount of land that is dedicated by cities for public spaces.
In order to augment the efforts that are currently underway, Jindal Stainless Foundation, decided to adopt the city of Hisar, Haryana for implementation of selected SDGs, including SDG 11. Hisar is one among the 22 districts in Haryana, being identified as the counter magnet city for the National Capital Region of India to attract migrants and develop as an alternative centre of growth to Delhi. Hisar is well known for its steel industry and is therefore also known as "The City of Steel". 
As a first step, Jindal Stainless Foundation in collaboration with Prabhaav Foundation, undertook the project of restoring, developing and maintaining the O.P. Jindal Memorial Park in Hisar. Water harvesting, composting, landscaping and many such initiatives were undertaken to restore the park. Apart from this, they used environment-friendly methods to beautify the park, and placed benches around the park for visitors. In the year 2019-2020, they included an open gym, a water purifying plant in order to make drinking water more accessible and steel toilets to make the park more visitor friendly. They also utilized the dry leaves, flowers and the mowed grass in the park by collecting them in a pit and making natural compost out of it, which is then used in the park. To enhance participation in sports, they repaired the existing football field, basketball court, volleyball court and the amphitheatre within the park. 
The park is accessible to 4,000 people that live in neighbouring townships, within 500m of the park and is visited by over 30,000 people every month. The entire park is equipped with energy efficient lamps. There is easy accessibility for disabled people, with ramps at the entry/exit points and accessible sanitation and drinking water through the adjustments that have been made to the toilet and RO plant infrastructure. Additionally, the majority of the workforce in the park is women, in diverse roles like gardeners, security staff, cleaning staff and janitorial staff. 
The work that is being done by Jindal Stainless Foundation and Prabhaav Foundation fulfils all the primary requirements of SDG indicator 11.7.1, as seen below; and goes above and beyond these requirements to address the intention behind SDG 11.
Safe
In-park Lighting
Boundary walls
24 x 7 Security
Accessible
Street Access
Ramps
Wheelchair-Friendly Sanitation
Furthermore, continuous monitoring of the work being performed in the park is incorporated in program design, in order to enhance the experience of the people accessing the park. Some key data points from our continuous monitoring are shared below:
18,900
Trees
Planted and maintained
2.5
million liters
Of water conserved
590
Planters
Around the park
24
benches
& automated solar lights
&nbsp
&nbsp
140
tonnes
Of waste managed
04
toilets
Wheelchair Accessible
Environmental Impact
790
tonnes
CO2 Sequestered
3719
tonnes
Oxygen Produced
474
million liters
Rainwater Intercepted
These actions extend the relevance of SDG 11.7.1 as it relates to the residents of Hisar by bringing the context and history of the city into the public green space. They honour the achievements of Haryana in sports, by providing access to sports facilities and infrastructure from yoga to volleyball and from open gyms to basketball. The park's aesthetic elements like murals create a sense of belonging and pride in the local community as the murals celebrate local culture through art. An annual event Saanjh is also organised, hosting local artisans, encouraging traditional dari weaving and further empowering local women through distribution of sanitary napkins.
As we look into the future, the Jindal Stainless Foundation envisions expanding their work on SDG indicator 11.7.1 in Hisar by building a community centre, cafe and a nursery for kids among other things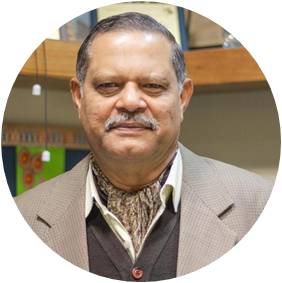 Open public spaces are the lungs of a city and in a rapidly growing city like Hisar, we felt the need for a public park, one that is universally accessible and fulfils all the conditions of SDG 11.7.1, was an urgent and significant need. Since the SDGs are global goals, we also recognised early on that to make real progress we need disciplined measurement at every level. We are continuously evolving our programs through the use of data and technology.
Brig. Rajiv Williams
Corporate Head
Jindal Stainless Foundation
Due to the scale and diversity of work that we implement at O.P. Jindal Park, we are continuously working with different stakeholders to fulfil the needs of the local communities in Hisar. Over the course of time, the park has evolved as a microcosm of the ethos that distinguishes the city of Hisar, while also being a source of rich data that corresponds to the UN SDGs' measurement methodology.
Parul Kumar
Co-founder & VP
Prabhaav Foundation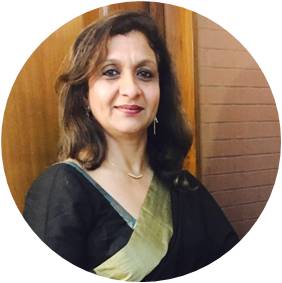 Jindal Stainless
Foundation

Primary Donor
Organisation

Prabhaav
Foundation

Implementing
Partner

SuperHuman
Race

Data & Tech.
Partner

United Nations
SDG 11

Measurement
Methodology

United Nations
Habitat

Custodian Org.
for SDG 11

Contributors for this data story:
Chandni
Das

Shaguna
Rajpurohit

Saswati
Pradhan